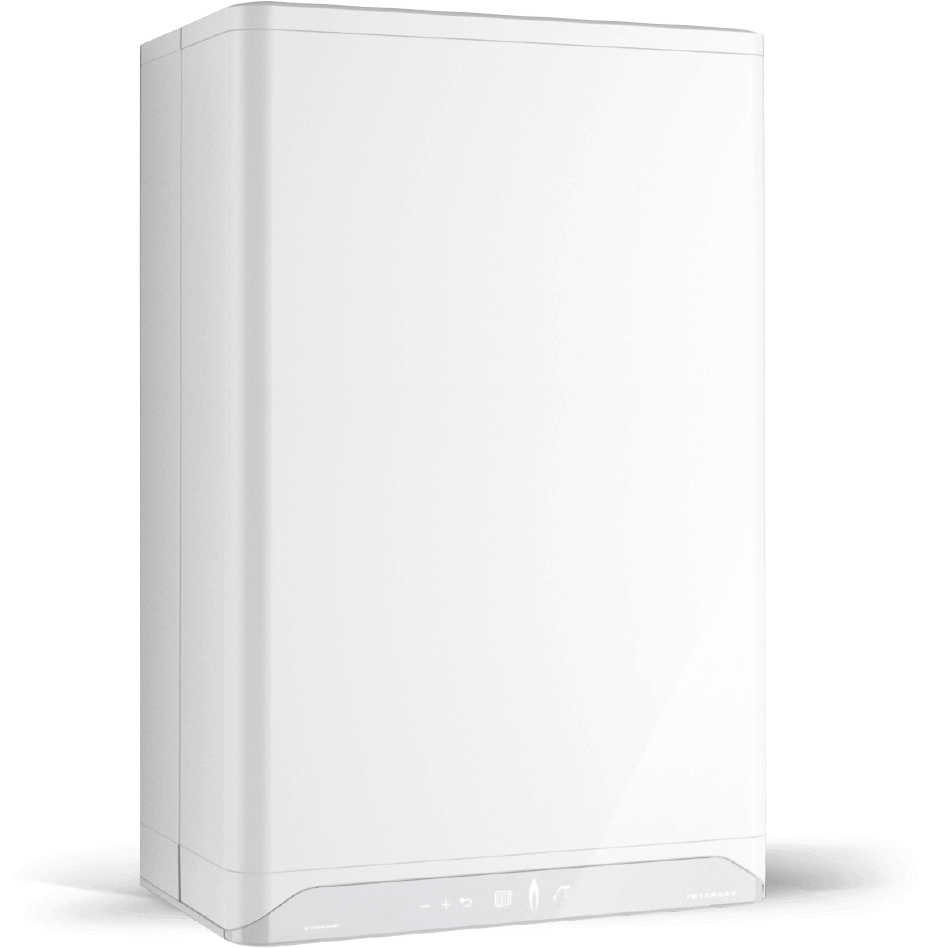 Simple - Reliable - Efficient
A dual fired appliance the SFC 99 provides not only high-efficiency space heating, but unrivaled domestic hot water efficiency too.    We call this 'Double HE'.  The secret lies in our patented two-in-one heat exchanger that ensures optimal heat transfer and minimal heat loss.
Flue gases are condensed with both space heating and domestic hot water production ensuring heat extraction to the fullest extent possible.
Our SFC 99  assures you unrivaled high-efficiency and economical operation year in, year out.
Accessories: SUPERFLOW Contractor Parts Kit – Floor Stand – EZ Pipe Manifold

Features
Two appliances in one state-of-the-art heat exchanger.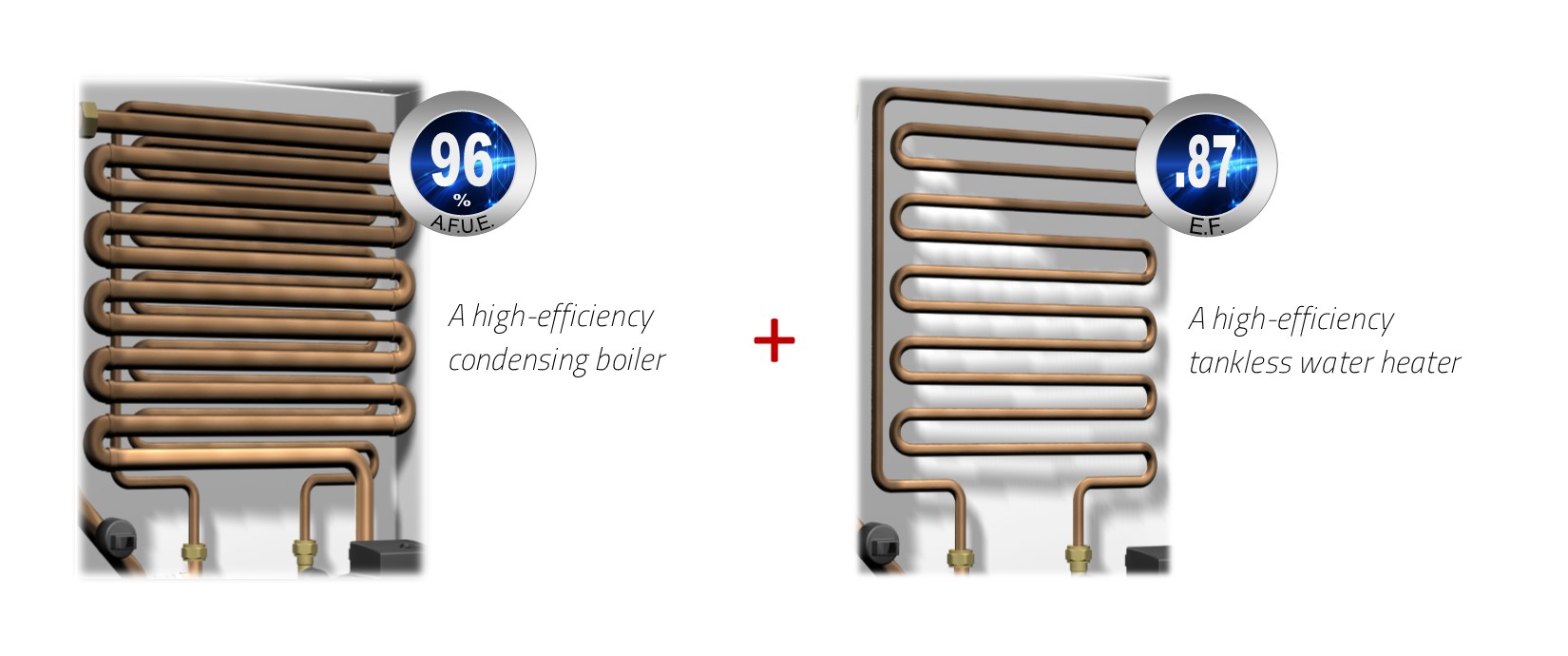 SIMPLE
---
Mount > Connect > Plug-in > Enjoy endless heat & hot water
2 independent copper waterways embedded in a cast aluminum block
A total of 4 moving parts – Unparalleled in the industry (Fan, Pump,  Bypass Valve, Gas Valve & Damper)
New illuminated touchscreen control display panel
Contractor friendly, reduced internal parts, easy to install, maintain and service. 
---
RELIABLE
30-year track record, 2 million installations worldwide
Innovative state of the art electronic control 
Compatible with standard Propylene Glycol
Will accept a 0-10 VDC signal
No need for a 3-way valve or secondary DHW plate H.X.
EFFECIENT
AHRI approved and certified as a high-efficiency condensing boiler
Third party tested as  high-efficiency tankless water heater 
96% AFUE + .871 EF with full ASME-rated heat exchanger
Packaged with a high-efficiency variable speed pump (ECM)
Outdoor reset technology increases efficiency by lowering the water temperature automatically
Advanced modulating temperature control
Technical Data
Connections
Touch Panel
Documentation
Documentation (Fr)