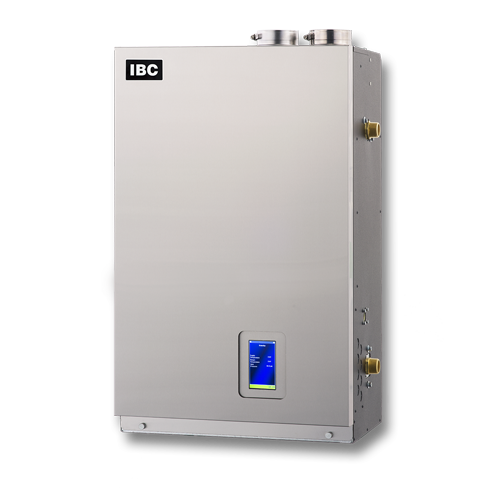 SL 10-85G3
Residential High Efficiency Condensing Boilers
Dual piping options on residential models

Features
Technical Data
Connections
Documentation
Documentation (Fr)
Features
Touch Screen Boiler Controller:
• Express setup
• Remote monitoring & diagnostics
• Easy USB programmability
• True native BACnet
• Intuitive alert system
• Simplified load pairing
• Visible flame current.
· Better efficiency up to 96% AFUE.
· Multiple zone pump control – up to 4 zones. Replacing the need for external pump controls.
· PVC/CPVC/PPs approved – venting up to 480ft on the SL 10-85 G3 & SL 14-115G3.
· MFZ Technology: Patented moisture management system. Protects and ensures long life for all components in the boiler.
· Built-in CSA/UL approved LWCO and manual reset high limit.
· Connect your IBC Indirect Water Tank directly to the boiler without a primary loop.
· Turndown ratio of up to 8:1 means you have the power to heat your home in the coldest weather, yet reduce short cycling when the weather is mild.
· Built-in outdoor reset control of water temperature.
· Reverse flow detection.
· 5 Year limited manufacturer's parts warranty.
· Limited lifetime residential heat exchanger warranty. 
Technical Data
Connections
Documentation
Documentation (Fr)